A tough, brilliant senior resident guides an idealistic young doctor through his first day, pulling back the curtain on what really happens, both good and bad, in modern-day medicine.
Gen:
Scenariul:
Amy Holden Jones
Roshan Sethi
Hayley Schore
Data lansarii:

2018-01-21

Vizualizari:

2049

Tara:

US

Limba:

English

Durata:

42
(S05E09) Episodul precedent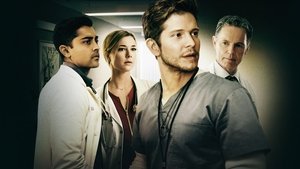 Lansat pe 2021-11-30
Conrad takes Trevor under his wing to care for a patient whose good luck seems to have run out. Leela struggles when given the decision to take full responsibility of her indecisive patient's life and The Raptor continues to try to figure out a care plan for his mother. Meanwhile, both Devon and Kit are stretched far too thin trying to balance everything on their plates
Urmatorul episod (S05E010)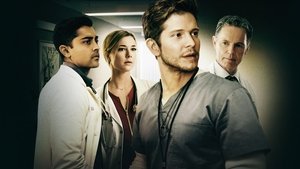 Va fi lansat pe 2021-12-07
When the first day of Kit's experimental Flight Go team program sends Conrad out into the field, he builds a new relationship with a fellow doctor along for the ride. Devon works with Trevor for the first time on a patient with a mysterious fever, the cause of which can't be found. Meanwhile, Bell is hiding a secret from the whole staff and they are starting to become suspicious.
Ne pare rau, nici un rezultat.